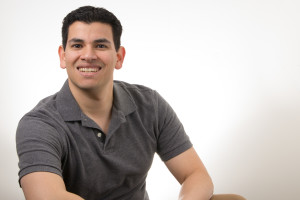 Marco 
Vergara
began his musical journey in middle school where he would spend his after school hours helping other students in the band room. He knew from that early age that he would be a music educator.
Marco earned an Associate Degree in Music with saxophone emphasis from Fullerton College. He also holds a Bachelor of Music Degree from The Bob Cole Conservatory of Music located on the campus of California State University Lo
ng Beach. There, he double majored in Vocal Performance and Music Education. He subsequently obtained a California Teaching Credential and New Jersey Teacher Certification.
Marco currently teaches general music at The Montessori Children's Academy and teaches private voice, piano, saxophone, and clarinet lessons. He also has experience as a choral conductor in church and high school settings.
Marco's other interests include photography, psychology, culture, and foreign language. When he's not working, he enjoys spending time with his wife and four beautiful children.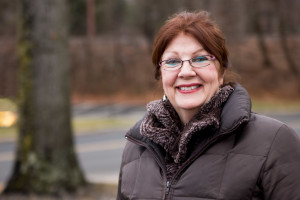 Debra
  began her musical experience sitting on her Grandfather's piano bench listening, and watching him create wonderful music. After graduating from Ridgewood High School in New Jersey, she studied piano with an Honorary Fellow of Trinity College of Music, the music College of the University of London.  She received her Teachers' Diploma in Pianoforte in 1981 from the Trinity College of Music.
She has been a Private Piano Teacher instructing beginner to advanced piano students, children and adults for thirty years.  She has also prepared students for piano Examinations given by visiting Trinity College of Music Examiners. Music theory and vocal work are included in all of Debra's piano lessons.
She has had numerous student Piano Benefit Recitals in various churches, and the Valley Hospital in Ridgewood, New Jersey.  Student Benefit Recitals have included contributions to:  Make a Wish Foundation for Children, Emmanuel Cancer Foundation, Children's Diabetes Fund, and other charities for children.
Debra worked as a Voice Coach for a Children's Theater Company.  The children performed the musical 'Thoroughly
Modern Millie', the 'Wizard of Oz', and a compilation of Contemporary Song and Dance Repertoire.  The children
performed 'A Chorus Line' in a small theater in New York City.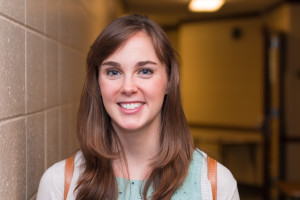 Lauren has been working as a teacher and vocalist in the New York/New Jersey area for six years. She previously studied Vocal Performance and Music Education on full talent scholarship at the Hartt School of Music. She earned her Bachelor of Music in Music Education from the John J. Cali School of Music at Montclair State University. Lauren has been featured in many theatres, including the Paper Mill Playhouse and St. Luke's Theatre (Off-Broadway). As a competitive vocalist, Lauren placed first in three competitions, both state-wide and regional, for the National Association of Teachers of Singing.  Lauren teaches both voice and piano and her education has provided her with a solid foundation in every instrument family (brass, strings, percussion and woodwinds), as well as theory and ear training.  As an educator, Lauren believes a strong foundation in music can be beneficial for all people. Music provides students with good work habits, and self-confidence that can carry into all aspects of life. Her main focus is on healthy musicianship, and she puts a large emphasis on good practice habits. She hopes to instill a passion for music and a healthy self-image in her students that will carry on beyond the lessons.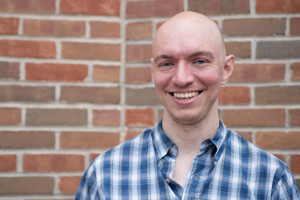 Benjamin has been a life-long lover of music, especially the piano, his favorite instrument. Beginning with private recorder studies at age 5, he has continued performing through the present day. Benjamin holds a B.A. in Music from the University of Rochester and is the bass II section leader of the eclectic Morris County-based Harmonium Choral Society. Since 2008 he has been the music director of Abiding Peace Lutheran Church in Budd Lake, where he plays weekly services.
Benjamin has been giving private piano instruction since 2012. His years of experience teaching karate (since 2003) have helped him develop a patient but firm teaching style. He believes a well-rounded curriculum that includes music theory and history, with a distinct focus on musicianship, fosters greater interest and is ultimately the most engaging for the student. His students agree; most who have begun studying with him continue to do so today.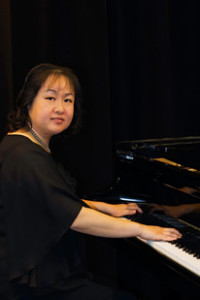 Sung-Hae  is an active pianist and a long-time educator who came to the US to study after graduating at the top of her class with a B.A. in piano performance from Koshin University in Busan, Korea.  Ms. Jung studied further in music education, concentrating on piano pedagogy at Leman College of City University of New York and Teachers College of Columbia University.
She is a Founding Teacher of Carnegie Hall Royal Conservatory The Achivement Program, a member of Piano Teachers Society of America (a recipient of Genia Robiner Pedagogy Awards) and Kappa Delta Pi (International Honor Society in Education).   She was awarded for a Lehman College Foundation Scholarship, Emile Anders Choir Award, Alice Minnie Hertz Heniger Award, merit scholarship for four college years, a college top-graduate award.  Her teachers include Namsook Kim, late Dr. Hadassah Sahr (20th century music specialist), Bert Konowitz (Jazz), Dr. Benjamin Allen Loeb (Chamber & Accompanying), Ada Kopetz-Korf and Jose Ramos-Santana (Romantic Music Virtuoso).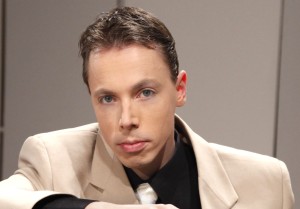 Péter  is a Hungarian pianist who has been lauded as "an outstanding young virtuoso pianist" and "one of the most recognized artists of his generation".  He has performed professionally in concerts throughout Europe, as well as in Japan, South Korea, Peru, Costa Rica, China, Australia, and the United States. Mr. Toth has lived in the United States since 2009 and has recently earned his Doctor of Musical Arts degree in Piano Performance at The University of Texas at Austin.
As a competitor, Mr. Toth has won top prizes at numerous piano competitions, such as the American Paderewski Piano Competition (2013), the Franz Liszt International Piano and Voice Competition in Los Angeles (2010), and the Franz Liszt International Piano Competitions in Budapest (2001) and Weimar (2000). His first released CD recording won the Grand Prize of the Hungarian Liszt Society (2006). He also won a special award for the best performance of a major romantic work by his outstanding interpretation of Brahms's First Piano Sonata at the Southern Highland International Piano Competition in Australia (2011). In 2013, he retired from competing, thus dedicating himself entirely to the concert stage. He is now a regular guest artist at various piano festivals and was invited to serve on the jury panel and has served as an adjudicator for various competitions.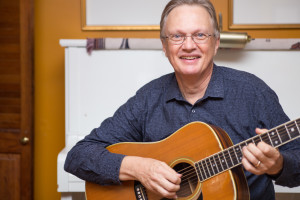 James launched his music career in Los Angeles and NYC as a recording artist, producer and concert performer in forty states.  He has written, performed and/or produced words and music for four CDs, along with network commercials, films, and shows. A Grammy-finalist for his documentary album notes, Mr. Sundquist's classical guitar recordings were the focus of two award-winning National Public Radio documentaries.  Noel Paul Stookey (of Peter, Paul & Mary folksingers) helped him produce his first album entitled Freedom Flight for Lamb & Lion Records.  He has studied classical guitar with Virginia Luque, who was a direct student of Andres Segovia and a Juilliard graduate.  As a youth, Mr. Sundquist received a strong musical foundation with ten years of piano study.  For the last seventeen years, he has shared his innovative performing and teaching style through four music schools in Northern New Jersey.  He loves to inspire confidence and infuse his personality and performing skills into his students of all levels and abilities (including learning differences) in both private and group classes, which helps motivate them.  Guitar study includes classical, folk (steel-string acoustic), electric, ragtime, vocal accompaniment, sight-reading, as well as Tablature (TABS) and music theory.